Wheatfield Plus Breakfast and After School Club
Wheatfield Plus is the name of our breakfast and after-school clubs. Breakfast club runs every day from 7.45am to 8.45am and after-school club runs each day from 3.30pm to 6.00pm (except Friday when it closes at 5.30pm).
Wheatfield Plus is run and managed by the school and any profits are re-invested into the club or wider school provision. Our two club leaders, Mrs Medina and Mrs Foote, are both teaching assistants at the school and so are well known by the children.
The club has its own premises (located in the Elliott building on our main playground) and is well-resourced with its own kitchen and a wide range of toys and games.
Club Fees (per session)
Breakfast Club First child: £4.00 each
Additional child(ren): £3.25 each
After School Club First child: £7.25 each
Additional child(ren): £6.50 each
How to make a booking
Pre-booking is essential for both clubs as we are often fully booked by the time sessions start. Please do this through your School Gateway account (click the logo to visit their site).

Please note that a booking can only be secured if a payment is made. If you have any difficulty in making a booking please contact the school office on 01454 868610 and we will be happy to help.
For more information about School Gateway click here.
How to cancel a booking
Please note that bookings can only be cancelled with 24 hours notice. If you do need to cancel a booking please do so by calling the school office on 01454 868610 or email wheatfieldplus@wheatfieldprimary.com
Menu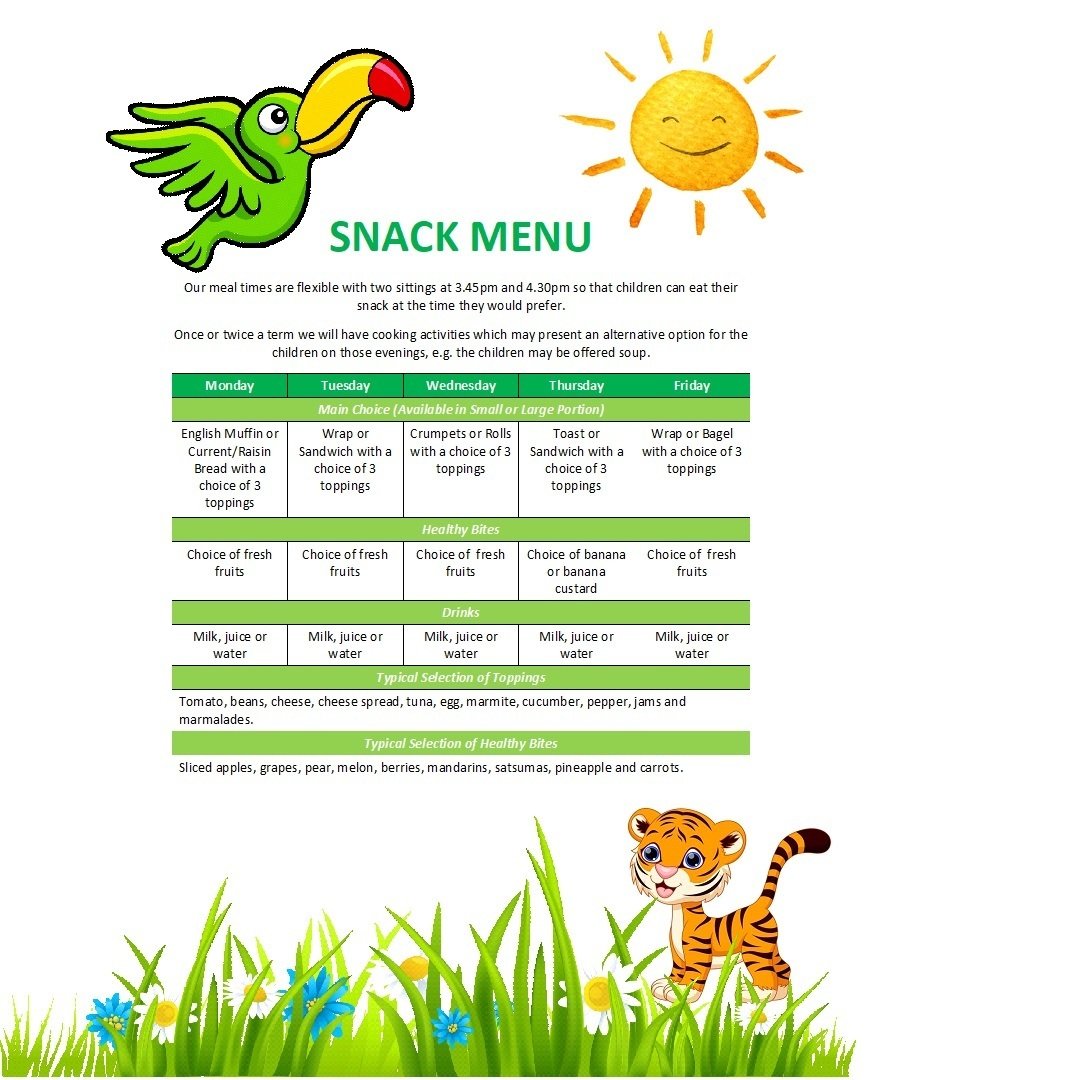 Club Contact Details
We would kindly request that parents use the following Wheatfield Plus contact numbers and email for all correspondence.
Telephone: 01454 868617 (during club hours)
01454 868610 (school hours only)
Email: wheatfieldplus@wheatfieldprimary.com
The school's main mailbox is only checked once in the morning and afternoon - information may be delayed if parents try to contact us through this mailbox for Wheatfield Plus queries. Thank you.
Club Staff
All of our current staff work in other roles at the school so are very well-know and popular with the children.
Mrs Medina and Mrs Foote (club leaders) - both work as teaching assistants
Mrs Wills, Mrs Pedley & Mrs Binding - all work as teaching assistants
Mrs Dollin, Mrs Marshall & Mrs Ali-Ahmadi working as lunchbreak supervisors
Mrs Matthews and Mrs Durlacher are the club administrators
Wheatfield Plus Guidelines
Please click here to read our guidelines document for the way Wheatfield Plus is led and run.