Year 2 class page
Our classes are
Class 2B and Class 2D
Our teachers are Mrs Brown and Miss Shingfield. Our teaching assistants are Mrs Hodges, Miss Durbin and Mrs Morton-Sherwood.
Our PE days are Tuesday and Thursday. Please send your child into school wearing their PE kit. This should include warm clothes, trainers and their house colour t-shirt. All items should be labelled.
Click here to view our YouTube channel
At Wheatfield we are having a big 'Handwriting push' to encourage the children to adopt our cursive script consistently. We would like to see our cursive script used in all exercise books, not just English books.
Our agreed cursive style is shown below:
Term 5
English
Writing-
This term we will be using the text 'The Egg ' by M.P Robertson to support our writing.
We will be focusing on:
Independent writing
Phase 5 common exception word spellings
Spelling patterns
Up levelling vocabulary to create effective sentences
Conjunctions
Handwriting
Spelling-
This term we will introduce a variety of different spelling patterns. We have sent home a termly overview of the spellings for this term. You can also find them on our classroom doors.
Reading-
Please can you ensure your child has their reading book and reading record in school every day.
We do 2 sessions of whole class guided reading a week and phonics/spelling pattern work every day.
We no longer do individual reading but will try to read with every child as often as we can.
Maths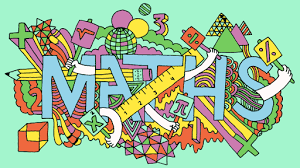 This term we will be focusing on the following skills:
Capacity and Volume
Temperature
Position and Direction
Number sequences
Rounding
Home Learning
How you can help at home
Reading
We ask that you read with your child 5 times a week. This only needs to be a 10 minute session and you don't have to finish a whole book every time. Please record any reads you have done with your child in their reading record as we will be continuing the reading bug challenge. Please note we will count a maximum of 7 reads a week.
Your child will have their reading book changed each week and will be given a book matched to their phonic level. We are encouraging the children to become fluent readers so please read the same book several times until your child is able to read it fluently without having to decode words.
Your child will also have one library session each week where they are able to choose a library book. The children have free choice with their library books.
Reading does not have to be limited to the books children bring home from school. It can include any books they have at home, reads with siblings or reading books from the local library.
Maths
The children will be continuing with maths planets this year and will carry on from their end point in Year 1. Please practise your child's maths facts at least 3 times a week. If your child is stuck on a level for more than 4 weeks then we will intervene at school.
To see example questions for each level please visit the maths curriculum section of our website.
Spelling
Your child should have the termly overview stuck in their homework books.
They will then be tested on these spellings each Friday. The spellings will also be on our classroom doors and on our class page on the website. The tests will be stuck into their yellow homework books so you can see how they have got on.
The spellings will contain the new sound patterns that we will be learning in class and are a way of reinforcing these spelling rules. Please practise at least 3 times each week with your child.