Year 2 class page
Our classes are
Class 2B and Class 2J
Our teachers are Mrs Brown and Miss Johnstone. Our teaching assistants are Mrs Hodges, Mrs Foote and |Mrs Pearse.
Our PE days are Tuesday and Thursday. Please send your child into school wearing their PE kit. This should include warm clothes, trainers and their house colour t-shirt. All items should be labelled.
Click here to view our YouTube channel
Term 3
English
This term we will be using the text 'Star Dust' by Jeanne Willis to support our writing.
We will be focusing on:
Capital letters and full stops
Past tense verbs
Contractions ( can't, won't)
Expanded noun phrases (In a dreary and desolate bedroom)
Question marks
Independent writing
Editing our writing to ensure it makes sense
Phase 5 common exception word spellings
Handwriting - most children will be encouraged to begin writing in a cursive script.
Spelling
This term we will be looking at alternative spellings. We will send home a termly overview of the spellings for this term.
Reading
Please can you ensure your child has their reading book and reading record in school every day.
Maths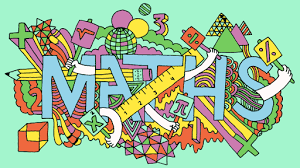 This term we will be focusing on the following skills:
Addition and subtraction within 20
Adding 2 two digit numbers together
Multiplication and division - by using arrays for multiplication and sharing for division.
Tell the time to quarter of an hour
Symmetry and pattern
Fractions - finding halves and quarters of a group of objects and a number.
To use different coins to make the same amount.
Contact us
Below are our emails. Please email us if there is something important that you would like to follow up with us:
hannah.johnstone@wheatfieldprimary.com
emily.brown@wheatfieldprimary.com
Important updates:
Wednesday 4th Jan - Back to school
Week beginning 6th Feb - Children's Mental Health Week
Friday 10th Feb - Break up
Friday 24th March - Year 2 Assembly - Parents welcome
Home Learning
How you can help at home
Reading
We ask that you read with your child 5 times a week. This only needs to be a 10 minute session and you don't have to finish a whole book every time. Please record any reads you have done with your child in their reading record as we will be continuing the reading bug challenge. Please note we will count a maximum of 7 reads a week.
Your child will have their reading book changed each week and will be given a book matched to their phonic level. We are encouraging the children to become fluent readers so please read the same book several times until your child is able to read it fluently without having to decode words.
Your child will also have one library session each week where they are able to choose a library book. The children have free choice with their library books.
Reading does not have to be limited to the books children bring home from school. It can include any books they have at home, reads with siblings or reading books from the local library.
Maths
The children will be continuing with maths planets this year and will carry on from their end point in Year 1. Please practise your child's maths facts at least 3 times a week. If your child is stuck on a level for more than 4 weeks then we will intervene at school.
To see example questions for each level please visit the maths curriculum section of our website.
Spelling
Your child should have the termly overview stuck in their homework books.
They will then be tested on these spellings each Friday. The tests will be stuck into their yellow homework books so you can see how they have got on.
The spellings will contain the new sound patterns that we will be learning in class and are a way of reinforcing these spelling rules. Please practise at least 3 times each week with your child.