English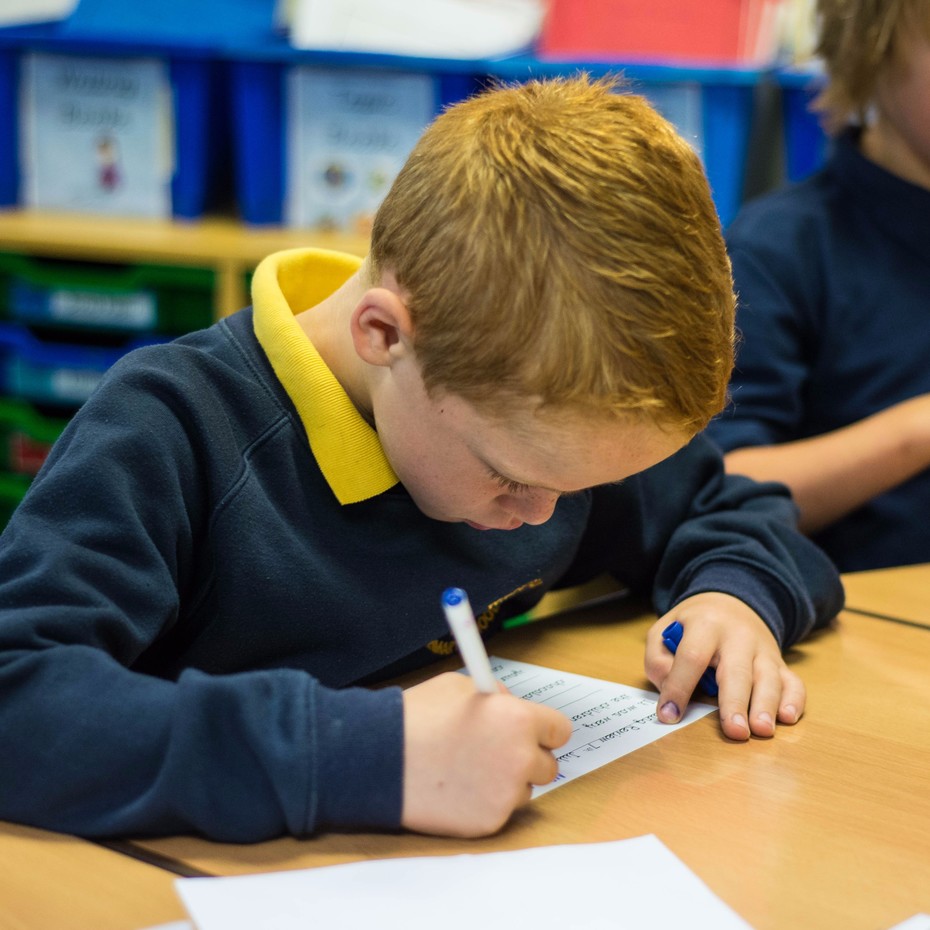 Emphasis is placed upon the teaching and learning of literacy skills throughout a child's school life, beginning in the Foundation Stage with the teaching of 'synthetic phonics'. This helps children to read and write simple words.
Writing skills are taught daily, with the children learning the letter formations for joined 'cursive' writing from Reception. We use 'Power of Reading' to hook children's learning, using well chosen texts to support both reading and writing development. Children are encouraged to write in different forms, from developing lists in role play activities, to letter writing and stories, for real audiences.
Opportunities for Speaking and Listening are at the heart of the whole curriculum. Children learn stories and poems by heart, and teachers plan many activities in which the children learn to become effective communicators. These range from informal 'play' tasks, to focussed discussions, as well as more formal presentations such as class assemblies, concerts at Christmas and other drama activities.