Welcome to 5M & 5R
Our teachers are Mr Maxted and Ms Rutherford. Our teaching assistant is Mrs Tyagi.
Our PE days are on alternate Mondays and Tuesdays. Please send your child into school wearing weather appropriate clothing and shoes on their PE day. Class Timetables for this term are as follows: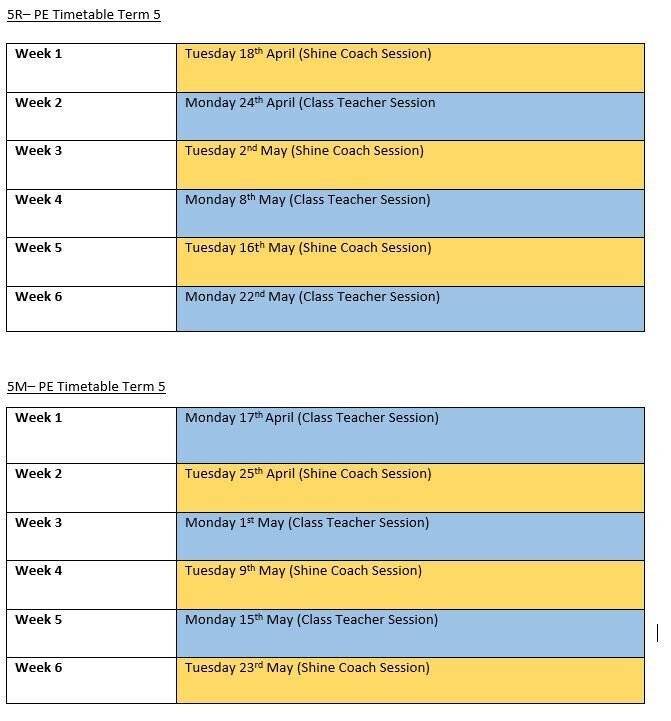 Please send your child into school wearing weather appropriate clothing and shoes on their PE day.
English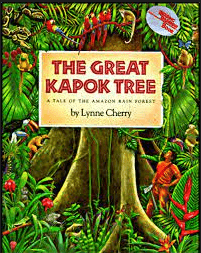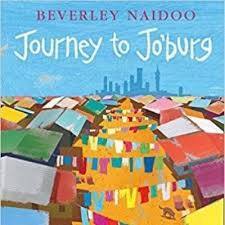 In term 5 we will be reading The Great Kapok Tree by Lynne Cherry, which links to our Geography learning on Rainforests.
In term 6 we will be reading Journey to Jo'burg by Beverley Naidoo, which will inspire our writing skills throughout the term.
Both texts will provide a multitude of opportunities to explore various writing skills and reading skills. We will be following "The Write Stuff" approach to writing - please feel free to ask for more information
We'll also be exploring related non-fiction and poetry. Through whole class reading lessons we will explore the skills of vocabulary, inference, prediction, explaining and summarising. As well as these, we will be exploring and learning texts from different sources across the term and focusing on our delivery of them.
Maths
We will be covering the following objectives:
Decimals - adding, subtracting, multiplying and dividing

Angles - identifying, compare, order, measure and using a protractor

Shape - quadrilaterals, length and angles, regular and irregular polygons

Measurements - metric units, units of time, weight and length
Please encourage your child to practise their maths planets at home, which are tested on a Friday. Practise sheets and overviews are available on the Maths Planets page.
Our Year 5 Fluency expectations are as follows:
Number bonds to 10 and 100
Addition and subtraction within 1000
Count forwards and backwards in powers of 10 up to a million
Timestables and division facts up to 12x12
10, 100, 1000, 10 000, 100 000 more or less than
Factors and multiples
Count through 0 to negative numbers
Doubles and halves
Square, cube and prime numbers
Practising these will help your child feel secure and confident in maths. If you would like more information about any of these, or some suggestions for activities to do at home, please get in touch with Mr Maxted or Ms Rutherford.