Welcome to RM & RC
Our teachers are Mrs Midlane and Miss Cook. Our teaching assistants are Mrs Binding and Mrs Webb.
Mrs Hodges and Mrs McIvor also help us on Wednesday afternoons. Mrs Smythe helps in RC on Tuesday mornings. Our normal PE days are Mondays. Please make sure that your child's PE kit is in school every day.
This Term's Learning
"Where are we going and how will we get there?"
Topic Overview
Our big question for the autumn term is 'Where are we going and how will we get there?' We will be using this question to explore new activities, and places as well as stretching our imaginations.

For more information, please view our curriculum map here.
Our learning is planned around the interests and needs of the children so these objectives will be adapted as the term progresses based on the needs of the individual children.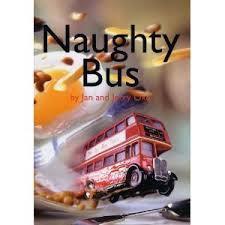 'Naughty bus' by Jan and Jerry Oke
This week's learning -
Term 3 Week 2
Each week we will update this section to inform you of the planned learning objectives for the coming week.
This week we are...
Phonics
We will be learning and reviewing the sounds we have learnt so far...
s, a, t, p, i, n, m, d, g, o, c, k, ck, e u, r, h, b, f, ff, l, ll, j, ss, v, w, x, y, z, zz' and all of our camera words 'I, no, go, into, to and the'.
We will continue to learn Phase 3 sounds, moving on to digraphs (two letters that create one sound). We will be learning three new sounds; 'qu, sh and ch '.

Please help your child with recognising these sounds when possible. A reminder to keep practising word boxes, focusing on segmenting the word to then blend together. If you need a variety of books you can always log on to Bug Club, using your child's log in detail (found in their yellow reading record book) or visit the local library.
On the bottom right hand side of this page there are downloadable resources and links to webpages to help with Phonics.
Mathematics
This week we will begin looking at ordinal numbers and when and how we use them, including playing games and lining up. We will be estimating amounts and checking our answers by counting accurately. We will continue counting aloud to 30 and recognising numerals 12-20.
Don't forget to practise 'Math Planet' at home. We will put out our class Math Planet box each morning (on the shelving units in the Reception cloakroom). Please drop the booklet into the box once your child can complete the next objective and we will return it to you as soon as we can. ☺
English
We are starting our new power of reading story, Naughty bus. We will be exploring the story and sharing what we like and do not like about it. As an independent activity, the children will be challenged to sequence the story.
Other important things happening this week:
Monday 8th Jan - Walk around Bradley Stoke
Dates for your calendar:
Thursday 8th and Friday 9th February - Maths learning event
(Opportunity to come into school to see your child's learning)
Please see the main School calendar for information on whole-school events.
'Mr Thorne does Phonics'
We recommend using this channel on youtube to help your child with recognising and saying the phase 2 and phase 3 sounds we are currently learning correctly.
Please see below for an example of a video showing the correct pronunciation...
Phonics - Correct pronunciation