School Meals


Free School Meals
Are you in receipt of Income Support, Job Seekers Allowance (Income Based), Child Tax Credit, Guarantee Element of State Pension Credit or Asylum Seeker Status? If so, even if you do not want your child to have a cooked lunch, or have a child in KS1, please register your eligibility, as this has a significant impact on the amount of funding we receive in school. The more Free School Meals, the more money we receive into our budget! Please do not hesitate to come into the office if you require further information or an application form.
Make an Application for Free School Meals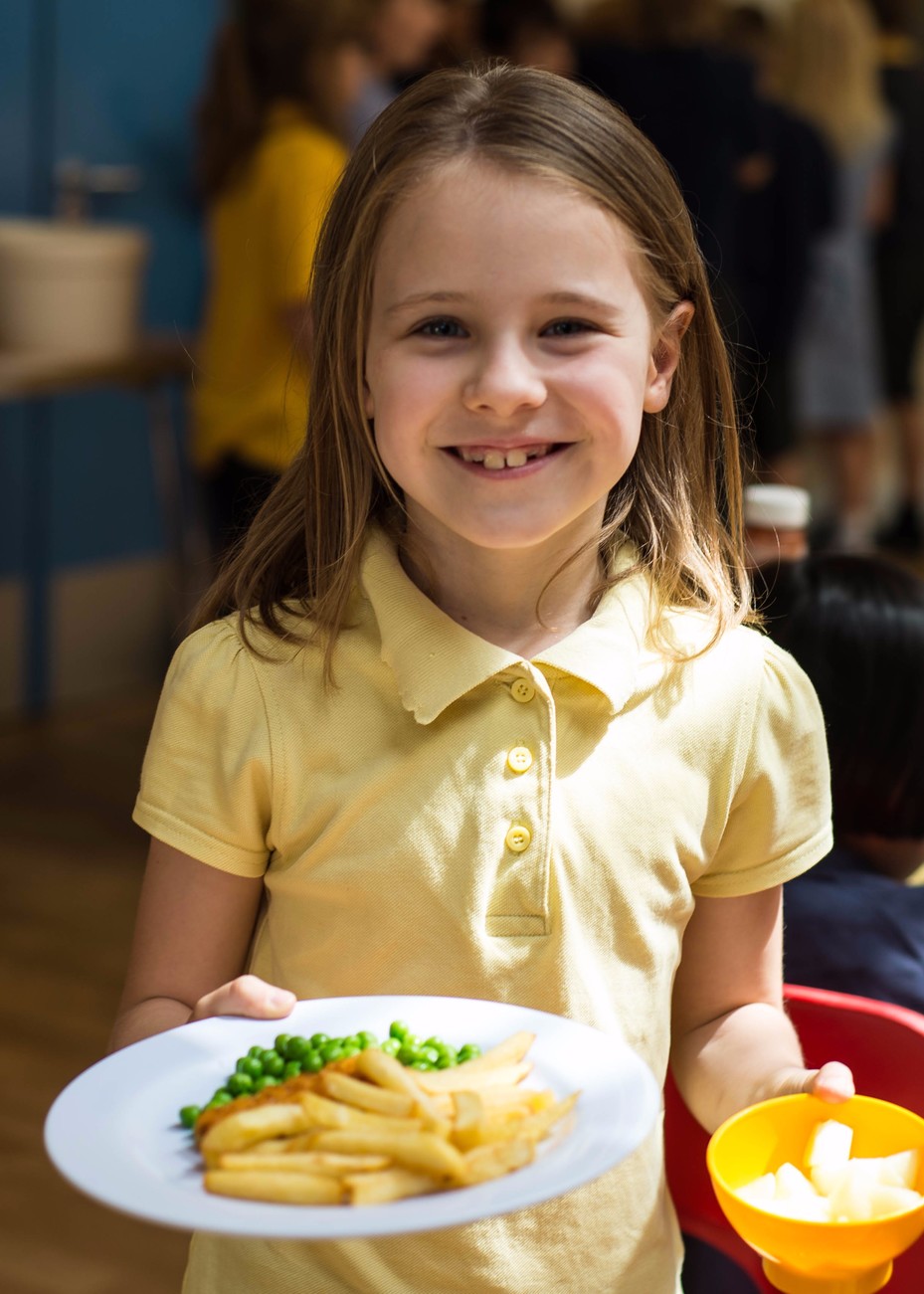 School Meals
As a healthy school we actively encourage good quality nutrition and food. Our cooked lunches are carefully balanced and nutritionally checked against the Government food standards. There is no charge for children in Reception, Year 1 and Year 2. For Year 3 and above the price of a school meal from September 2018 is £2.20 a day.
Children have a variety of choices of vegetables, salad and fruit each day. Water is provided at the table, but children may bring their own drink if you prefer (no fizzy drinks please).
School meals must be paid for in advance using our online payment system.
All children eat with their year group in the school hall – whether they have a meal provided by school or bring a packed lunch from home.
We encourage healthy choices for children bringing packed lunches from home. Packed lunches need to include:
Something substantial (such as a sandwich or some pasta).

Some vegetables or fresh fruit.

Only one sweet snack (no chocolate bars please).

A drink (water or fruit juice).
Packed lunches should NOT include any products which contain nuts.
We have a responsibility to reduce the food waste in our schools. A vital part of the management of our meal service is balancing the options available with the reduction of food waste; we therefore would not be able to cook over 400 of each option on the menu for every child. In order to limit any disappointment, our Year 4, 5 and 6 children come into the hall on a rotation basis each day.
Please contact the school for more advice or information if required.
Our school dinner menu rotates on a three-week basis. Our current menu can be found by clicking on the link above.