The School Day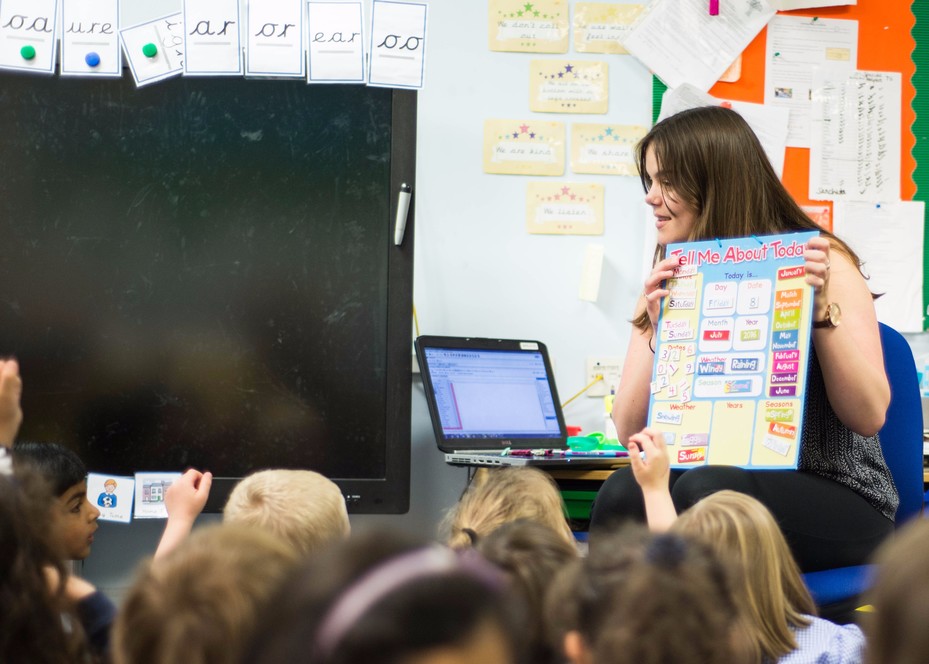 Early Years and Key Stage 1
Morning session 8.55am to12 noon
Afternoon session 1.15pm to 3.30pm – with a mid-afternoon break from 2.45 to 3.00pm
Under the Government's Healthy Eating Scheme, all children in the Early Years and Key Stage 1 are provided with a piece of fruit to eat during the afternoon break.
Key Stage 2
Morning session 8.55am to12.30pm
Afternoon session 1.30am to 3.30pm
Please do not leave children at school before 8.45am, as there is no supervision for them until that time.
Morning Break is from 10.30 – 10.45am for KS1 and for KS2, when the children will have the opportunity to spend the time on the playground, weather permitting, supervised by members of staff.
The children may bring a piece of fruit and boxed carton of drink (with straw) to have during the mid-morning break period. Parents are reminded that a carton of milk will be provided at this time for those children who have not had their 5th birthday. Water is also available from the drinking fountains, which are located inside the school building, close to the exit doors to the playgrounds.
We kindly request that children do not bring in any nuts or any products containing nuts into school.
Children are encouraged to bring water bottles into school, with sports caps, which they are allowed to have on their tables at lesson time.