Working with Our Community
Our school recognises its accountability to the local community. Our children are very pro-active in fund raising projects which help others. Each year they come up with good ideas to raise money to support the work of both local and international charities.
We drive improvement and relations within our community through our Diversity Forum which is a volunteer team of parents and carers who reflect the diversity of our school community. Their role is to support us to enhance the links that we currently have with our parents and the local community; to forge new partnerships locally, nationally and globally.
We regularly offer the resources and facilities of our school to local groups and charities.
Current Projects Supported by our School
The Three Brooks Nature Conservation Group
We have offered the group our facilities for free in February 2019.
"Thank you very much for arranging for our group to be able to use Wheatfield for our committee meeting last Tuesday evening. We very much appreciated your accommodating us and allowing us to use your staff room. The room was was perfect for our needs and being able to hold our meeting there really saved the day as we were struggling to find a suitable location at short notice." (R Ann, Secretary of The Three Brooks Nature Conservation Group)
1st Bradley Stoke Guides
We have offered our hall for free for an event taking place in February 2019.
1st Bradley Stoke Scouts
We have offered our hall for free for an event which took place in December.
North Bristol Food Bank and Julian Trust Night Shelter
Our children donated food for this year's appeal.
Poppy Appeal
Our school supported this year's poppy appeal. Watch this space to find out how much we raised.
Children in Need
We were delighted to invite Pudsey Bear into school to help us raise money for this year's Children in Need appeal.
We raised £192.00 – thank you!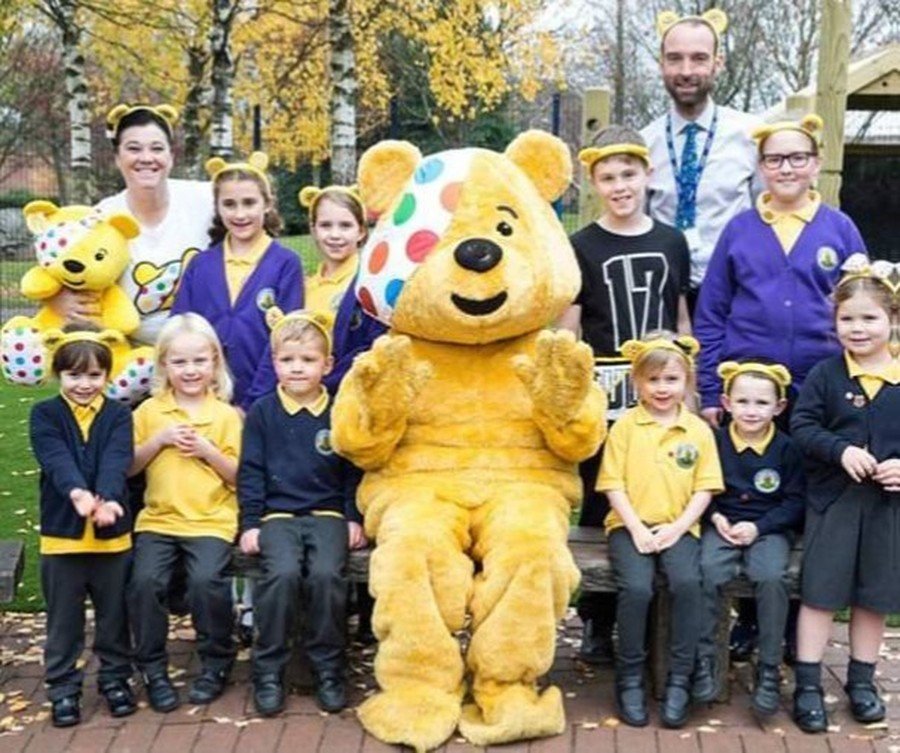 ESOL - English for School and Family Life
We are awaiting details of the next course so please check this page regularly for further updates.
These courses are free to learners on means tested benefits. This year however there is a fee for other learners. For more information and to enrol please call Jane on 01454 864687 or email jane.thomas2@southglos.gov.uk
Greencore Bristol – Community Support Initiative
We have been worked closely in partnership with Mr Klos, one of our parents, who works for Greencore Prepared Meals in Bradley Stoke. Mr Klos and Mrs Hickson, our School Business Manager, presented an opportunity to fund and support our Play Pod project to the directors of Greencore in their Dragon's Den Community Support Initiative. We are delighted to announce that they were successful in their pitch and the school has been awarded a grant of £920 to sponsor our Play Pod for a whole year. We will be inviting representatives of Greencore into school to celebrate this achievement shortly and thank them for their support. Moving forward we aim to forge links between Greencore and the Children's Scrap Store to see if any of their waste could be donated directly to them so that other schools may benefit from this partnership.
Other Linked Projects
BT Volunteers
We were recently joined by over a dozen volunteers from BT who spent two days working on the school grounds. In exchange for nothing more than a free school meal, this dedicated group worked tirelessly to help us with some big projects including:
Building a path from the car park to Chicken Wood
Creating a seated area within our Wild Wood
Completing a wild meadow on an unused strip of land in the car park
Tackling the overgrown pond area
We are really grateful to BT for lending us their staff and to the volunteers for the time they gave and the effort they put in. We hope to see them again next year and will no doubt have more jobs lined up for them!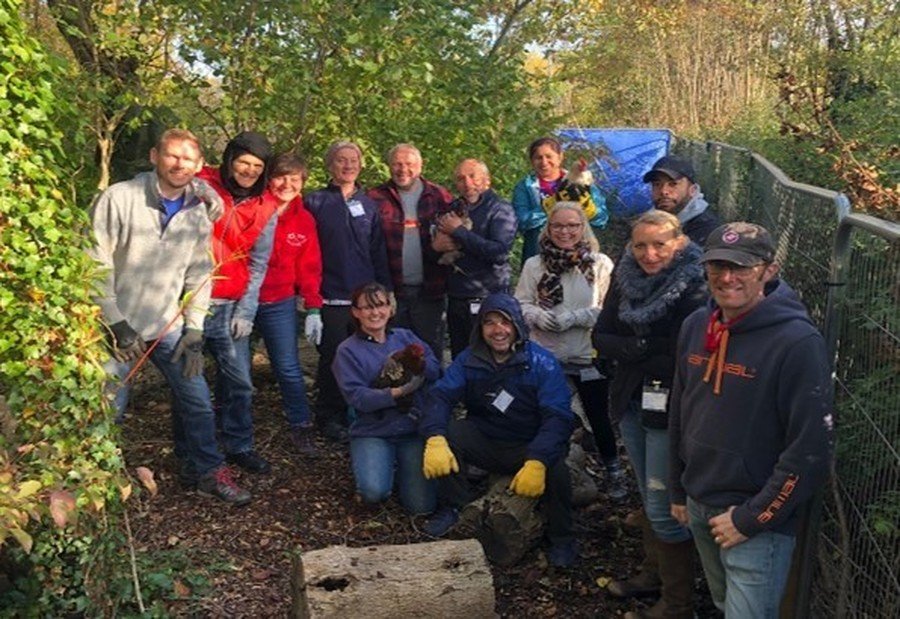 Bee's Needs Award
During the last year, some of our current Year 4 children took part in a community project to create a wildlife haven on Patchway common. In recent years, the common had become overgrown with brambles and scrub, so a project was devised to bring it back into active management whilst enhancing the community space for pollinating insects.
The project recently picked up a prestigious Bees' Needs Award in recognition of the work done to transform the site into a wildflower meadow to encourage pollinators and make it a pollinator-friendly habitat.
During November, some representatives from Year 4 were invited to receive the award alongside Hayley Herridge from Buglife and Cllr Paul Hughes, the Council's Cabinet member for Communities. A big thank you to Joseph, Oliver, Daisy, Isla and Miss Daley for representing the school so well.
Community Groups