Friends of Wheatfield Primary School PTA Registered charity no. 1149714
Find us on Facebook for more information about upcoming events and fundraising news! Click here or search Friends of Wheatfield Primary School!
Hello and welcome to Wheatfield Primary School Families! We are the committee members of the Friends of Wheatfield Primary School Parent Teacher Association (PTA). Here you can see all of the amazing things `The Friends` do for the school

Why Do We Have a PTA?
We are very fortunate to have a PTA committee. 'The Friends' as they are known have raised thousands of pounds of which have been spent on improving equipment, resources and facilities in school. But they are about much more than just fundraising. They exist to also help provide closer links between home and school, and it is an excellent way to bring staff, parents and friends together socially. All parents and members of our school can get involved, even if they only have a small amount of time available. Get in touch and we can show you how.

Our Aims
We are a friendly and enthusiastic bunch who meet regularly to discuss support through fundraising and events. We usually hold meetings once a term. We try to vary the days of the meetings and share the dates with our Registered Helper list. Please feel free to come and join us to find out more about what we are planning. If you are unable to attend but wish to offer support at events or ideas – please contact us either directly at school or using our email pta@wheatfieldprimary.com

Thank you for your ongoing support.

Now you can make a donati

on!
'The Friends' PTA are a registered charity and we have a donation page set up with MyDonate. This provides a secure, easy-to-use way raising money, without commission. You can create a fundraiser or make a single or monthly donation. Simply follow the link to find out more or click below www.mydonate.bt.com/charities/friendsofwheatfieldprimaryschool


Christmas Fayre 2018

We're so excited to announce that the total funds raised from our 2018 Christmas Fayre is just over an incredible £5,000!

Here come all the thank yous…! The biggest thanks goes to each and every one of you who came to the fayre and made this the amazing event it was! We are astounded with the support we've received and we had so much fun - we really hope you did too!

Thank you to all of the lovely helpers for everything - whether it was during the weeks in preparation, or you were there for the frantic set-up, on a stall for all the fun or helping to close everything down after - we couldn't have done it without you!

We're so lucky to have such amazing teachers and staff?! Thank you all for helping us to run our class stalls, the kitchen and our grotto. You are all amazing!

And thanks of course to the big man himself - Santa - for making our grotto so special this year and to his glamorous assistant elf!

And, weren't our performances fantastic too! Thanks to our very own Denise from our school dance group, FatOff Dance Party and Pulse Dance Club. You all performed like super stars!

A huge thank you to our sponsors - Michael from Drive Vauxhall Bristol North, Stefano, Richard and the team from Ocean Estate Agents Bradley Stoke and Neil from DingMaster who have helped us achieve an amazing total.

There's also thanks to all of our wonderful raffle contributors, from companies big and small, local and national - you all helped to make it a success. Big thanks also to Sophie and the team from LV= in Aztec West for all of your help.

And finally, thank you from all of us - The Friends. It has taken months of planning meetings, sourcing, building and a fair few sleepless nights to make this happen and we really hope you enjoyed it. We certainly loved putting it all together!

We can't wait to share plans for our next event!

Committee Members for 2018/2019
Thank you to everyone who came to our AGM in September. Below are the volunteer committee members for the coming school year. Like you, we are busy parents and although our committee members have formal titles we are really just a group of friendly Mums, Dads and carers that give up our spare time to help the school raise much needed funds.


| | | |
| --- | --- | --- |
| Marie Harrison - Chair | Adrienne Wheeler - Vice Chair | Kelly Gillett - Treasurer |
| Claire Lane - Co-Secretary | Emma Fisher - Co-Secretary | Catherine Jones - Committee Member |
| Ben Penny - Committee Member | Daniel Huke - Committee Member | Gemma Thomas - Committee Member |

Our regular meetings are a great way to get involved and stay informed, please check the calendar for dates and come join us.

Shop online and help raise money
Every time you shop online, you'll raise a free donation for Friends Of Wheatfield Primary School for FREE! It's that easy! Find out more: www.easyfundraising.org.uk/causes/wheatfieldprimary




Raise funds buying name labels
Easy2Name sells stick-on name labels, shoe labels, transfers and bag tags. You can use Easy2Name labels on just about anything! Go online to order from www.easy2name.com and the school will earn 20% commission! Visit their website to see the huge range of products on offer and don't forget to either quote WHEATFIELD PRIMARY SCHOOL (BS32) or select from the drop down box.



Fundraising Totaliser



All the funds we raise go towards school fundraising. Our current target is helping fundraise towards the new KS2 playground.

(As of January 2018)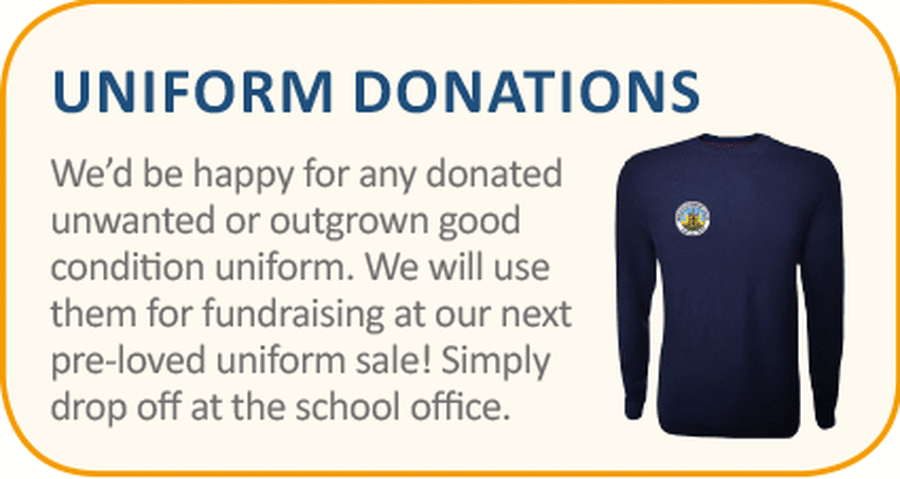 How can you?
Anything! You can give as much or as little time as you want, from behind the scenes to helping organising events, to making cakes to buying them! But if you have some time to spare...
Registered Helpers


We are always in need of helpers! Complete this form and become a `registered helper` - this lets us know how much time you could spare to help us. We will contact you first about upcoming meetings and events!
Registered Helper Form



Become a Friends Committee Member


If you think you might be able to donate a bit more of your time than a registered helper, we'd love to hear from you! Committee members are voted in at the start of every school year at our annual general meeting each September. Email us at pta@wheatfieldprimary.com for more information.