Friends of Wheatfield Primary School


Registered charity no. 1149714

Thank You!
Our summer fayre took place on Saturday 17th June 2017 and it was a great success. The sun was shining and everyone was in high spirits for what turned out to be a really relaxing, fun filled event.
The bouncy castle and candy floss was very popular, although the former got a little hot on bare feet as the day went on. Claire Boon and Lindsey Griffiths kindly introduced Wheatfield to Boogie Bounce and ran some very popular demos, which both children and parents really enjoyed.
The baby faces treasure hunt was a real challenge for some, but well done to all those that gave it a go. The Tombola was another great success and thank you to everyone that participated in dress down day and brought in a bottle, jar, some chocolate or gave a donation.
Big thank you to all the parents and teachers that helped at the fayre. Whether you helped set up, baked cakes or gave up your whole Saturday to be there, we REALLY appreciate it and couldn't have done it without you.
Huge thank you also to PC Harvey and PC Green of the Bradley Stoke Police for coming along. The children (and parents!) loved checking out the police car, turning on the lights and siren and talking to the PCs.
I am delighted to say we have raised a fantastic £2,348.82 profit for the school and this will go towards the much needed work on the outside areas..
Our raffle was a great success yet again with some really amazing prizes, including days out, gym and swim passes, bottles of wine, Kindle Paperwhite, a fruit basket and much more. Congratulations to all our raffle prize winners! There are a few prizes still to be collected, so if you are a winner please pick your prize up from the school office as soon as possible. Thank you to all the companies and vendors that donated a prize.
Check out the photos taken at the fayre and thanks again for coming along.

Bunting Competition
Thank you to all the children that participated in this years bunting competition. We had some really fantastic decorated bunting and this was on display at the summer fayre.
Congratulations to all the winners and particularly to our overall winners Jannat Ahmed (1B) and Amy Tucker (5M). Their bright and eye-catching designs are featured below.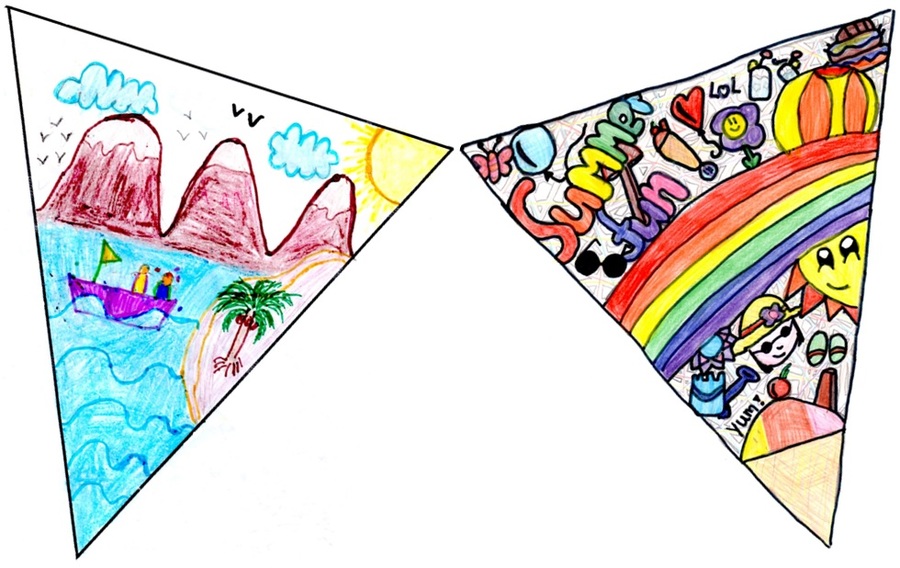 Upcoming Events
Year 6 Performance - providing refreshments

End of term tuck sale
Forms & Flyers

Easyfundraising
Help the school to raise funds with minimal effort from you by signing up to this online tool. Each time you shop online, whether it is for groceries, clothes, bike parts, train tickets, toys, books or anything, money from your purchase automatically goes to the school at no extra cost to you. Please see our newsletters for more information and simply register at www.easyfundraising.org.uk.

How can you help?
If you would like to help raise some money for the school and can spare some time on a regular basis to do anything from bake cakes, make decorations, set up for events or run a stall at a fayre, then become a Registered Helper. We will keep your details on a database and contact you before each event to check your availability. You are not required to help at every event and can choose how you would like to help us. Simply complete the Registered Helper Form on this page and return it to the school.

For a more involved roll each year we invite parents and carers to join our Friends committee. This involves attending committee meetings and helping to decide what events we will host each year and how we spend the money raised. For further details please contact the committee Chair, Katharine Wiltshire or email us at the address below.
How to contact us
You can contact us by email at pta@wheatfieldprimary.com or alternatively leave a note with the school office and we will be in touch.

All our latest forms and flyers are available on this page. Please see the school newsletters for updates on events and how we are spending the money raised.