Celebrating our Learning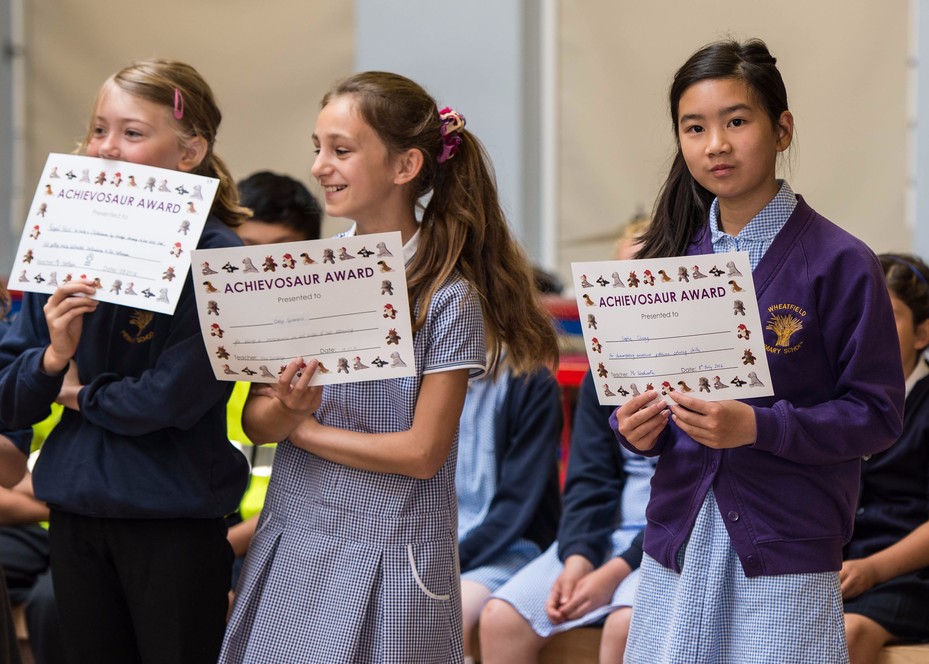 We believe in the importance of children having a pride and sense of achievement in their learning, and so provide a number of different ways in which the children can share and celebrate what they have been doing.
Weekly Celebration Assemblies
Weekly celebration assemblies allow the teachers to praise the children for their learning through Achievosaur certificates, or for their attitudes by giving Wheatfield awards which demonstrate our values. We also use these assemblies to recognise the achievements children have made outside of school. All certificates and achievements are recorded in special Key Stage books, and parents are sent a text to share in their child's success.
Class Assemblies
Class assemblies give each class the opportunity to share with their peers and their parents what they have been learning during a term. The children and teacher choose their own theme and produce an assembly which demonstrates their learning.
Celebrating our Learning Weeks
Celebrating our Learning weeks give children the opportunity to share their classroom and their books with their parents; parents are invited to stay in school after the morning drop off and send time in their child's class.